Home >> CATEGORIES >> MOTOR CYCLE TRIALS
ABOUT MOTORCYCLE TRIALS
Motorcycle Trials are quite similar to Sporting Trials with the exception of a couple of obvious differences. Trials bikes are used instead of cars, the competitors can be a lot younger and the sections are slightly different.
Motorcycles are factory made specific to Trials, the bikes have no saddles (as they are designed to be ridden standing up) and are very lightweight, with high ground clearance. Trials bikes are made by manufacturers like Beta, Gas Gas, Montessa, Scorpa and Sherco.
The main objective is to ride through a set course without putting a foot on the ground through loss of balance or to correct the bike. Sections have varying levels of difficulty depending on the level of the rider, from novice to expert. The rider with the least amount of marks in the graded level wins! Trials are normally run by MEC in Wicklow and Kildare, in quarries and forests.
MOTORCYCLE SPECS
There are several brands and capacities of Trials bikes available, in 2-stroke and 4-stroke designs. The only restriction on choice of bike is the riders age, with young riders being restricted to smaller capacities of engine. Once a rider is over 16 they can ride any available Trials Bike.
The MCI website is a good start for those trying to get involved in the motorcycle sports. For further information see the relevant event regulations of check out MCI website HERE.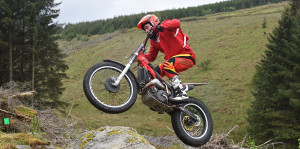 Attached here are the results for the Xmas Motorcycle Trial held in Ballyorney Farm, Enniskerry on the 28th of December 2015. Many thanks to the volunteers that turned out on a dirty day. Also thanks to the land owners for the use of the venue. Trials-Result-151228
read more